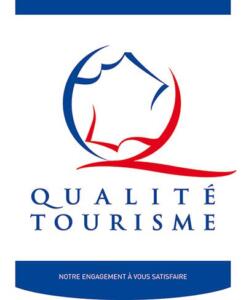 The SEML Société de gestion des activités touristiques de La Clusaz is committed to a Quality labeling process to better meet the expectations and needs of its customers and partners. The mark chosen is "Qualité Tourisme" considered as a reference for Tourist Offices.
In 2013, La Clusaz Tourist Office became the 3rd tourist office in Haute-Savoie to obtain the "Qualité Tourisme" label. It now holds the highest distinction which is the Category n°1. It rewards the commitments of the establishment in the quality of the reception and the services, its professionalism and the development of its local resources. The guarantee of a successful stay for its customers, of a know-how and a quality service.
Find in our quality commitment letter the objectives and commitments of the SEML La Clusaz.