Did you think that the ram was the symbol of La Clusaz? Wait until you meet Yvette. Here, everyone knows her. She is at all the festivities that have made the resort's reputation.
She can never go incognito. Yvette has been an essential feature of the ski resort for over 60 years. « I'm one of the local sights to see,» she says with a smile.
« I never feel tired, it's strange, don't you think? » Not really. She laughs a lot, always tries to be in a good mood, to maintain the virtuous circle of positive thinking. But what exactly do you have for breakfast, Yvette? « Skiing is my only drug ». In winter, she'll ski down the slopes a few times at lunchtime, before going back to the work at the shop.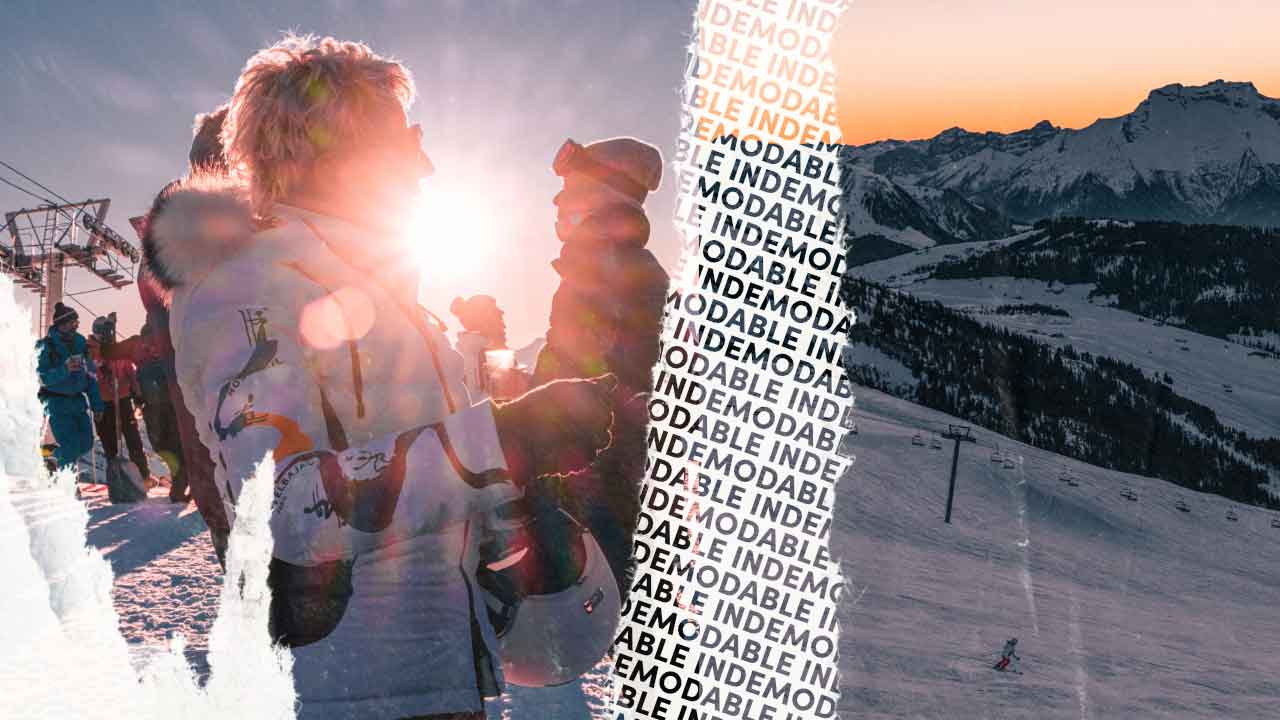 For over ten decades now, Yvette has dressed four generations of fans of fashion and sport – from elegant black ski pants to the baggy trousers inspired by hip-hop culture, via Jacquard sweaters and fluo- rescent ski suits. In fact, she keeps a few items as souvenirs in her storeroom.
« For nostalgic reasons, but also for cos- tumes at the Carnival », a real institution in La Clusaz. Each year, in the late afternoon, the retailers close their shops for the day, ski instructors swap their skis for sequins and wigs, and themed floats emerge from garages for a big parade in the village streets, rounded off by a fireworks display. Yvette takes part each year: as an angel or devil, as a Claudette (a Claude François dancer), as a fan of Johnny Hallyday or a peroxide blond leading her Barb'Yvettes…
« La Clusaz is a dynamic resort, famous as a place where people like to have fun.» Any occasion is right to enjoy a party. The end of the season, for example? It's time for the Défi Foly (« Crazy Challenge »), the Der des Der (« Last of the Last ») and the Radio Meuh festival. A champion's victory: how about celebrating the win? Tonight, we'll
go for a ski in the full moon…
With her joyful and colourful personality, Yvette is the re- sort's perfect symbol: dynam- ic and festive.