For some, it's time to go back to school; for others, it's time to extend their vacation. Whatever the case, back-to-school at La Clusaz is all about prolonging the pleasure, and it's the perfect opportunity to update your schedule… And maybe even make some good resolutions.
The summer vacations may be over, but going back to school doesn't mean summer's over. As there's always plenty to do in La Clusaz, we've put together a made-to-measure timetable. History, sports, music, physics-chemistry… there's no shortage of ideas for savoring the Indian summer and slipping gently into autumn :
HISTORY-GEOGRAPHY
La Clusaz, cradle of traditions with a thousand stories. Until September 6, discover La Clusaz with Gisèle. Secrets, stories and anecdotes to help you sleep better at night!
Until September 17, visit the Hameau des Alpes to learn about the evolution of skiing, traditional mountain activities and how Reblochon cheese is made. At the end of the visit, there's even a little surprise for your taste buds!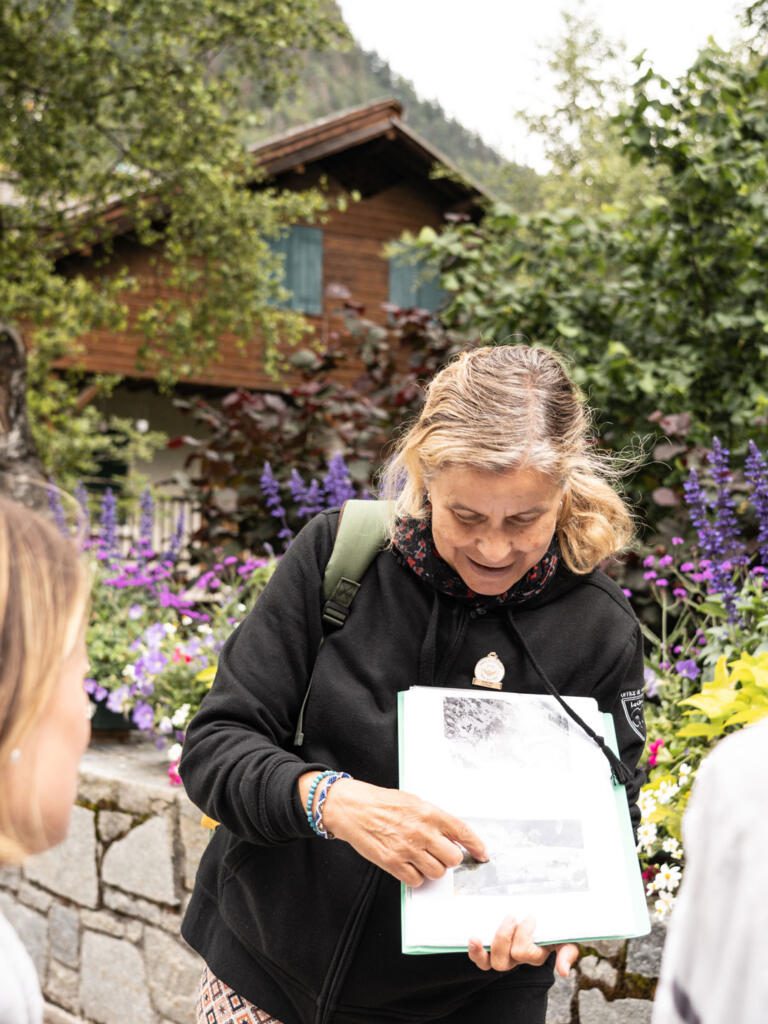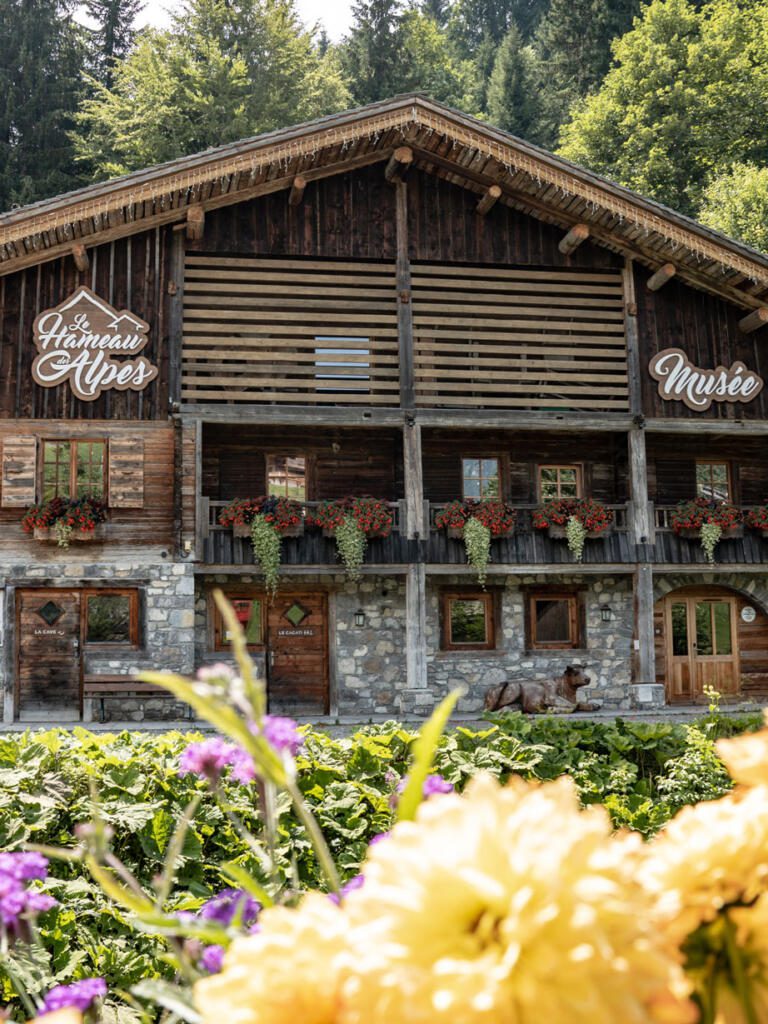 Music
One of the children's favorite subjects, and the one where you come out with your ears a bit loose… However, in La Clusaz there's still one last Champ des Platines on September 9th! Good sound, DJs, mountains, friends, cold beers… It's a not-to-be-missed event, isn't it?
So stay tuned to our website and social networks. The venue will be revealed a few days beforehand… Yes, we like surprises all the way.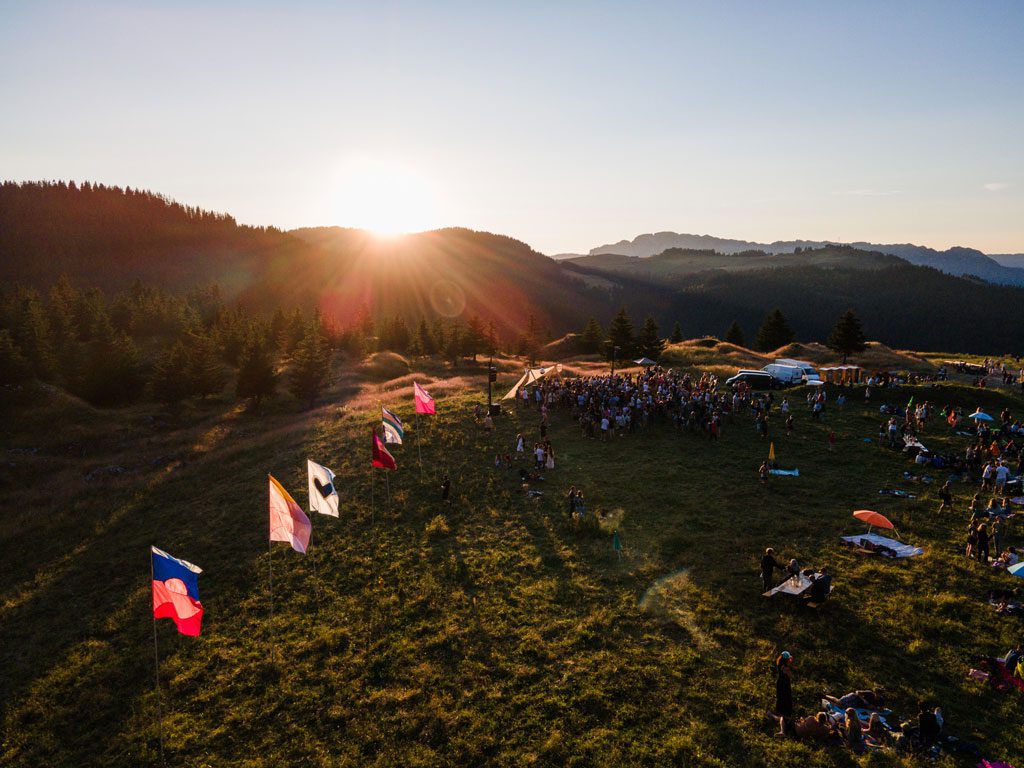 Sport
A pleasure for some, a chore for others, everyone sees sport in their own way! So we decided to split into groups:
Sport? What's sport? Don't you ever do sport, let alone during the vacations? To your credit, you do.
We've got more than one trick up our sleeve for gentle activities. Ski lifts are the perfect way to reach the summits effortlessly on weekends.
Otherwise, you can always relax and discover the mountains in a different way: swimming with a view, horseback riding, electric mountain biking, archery, golf…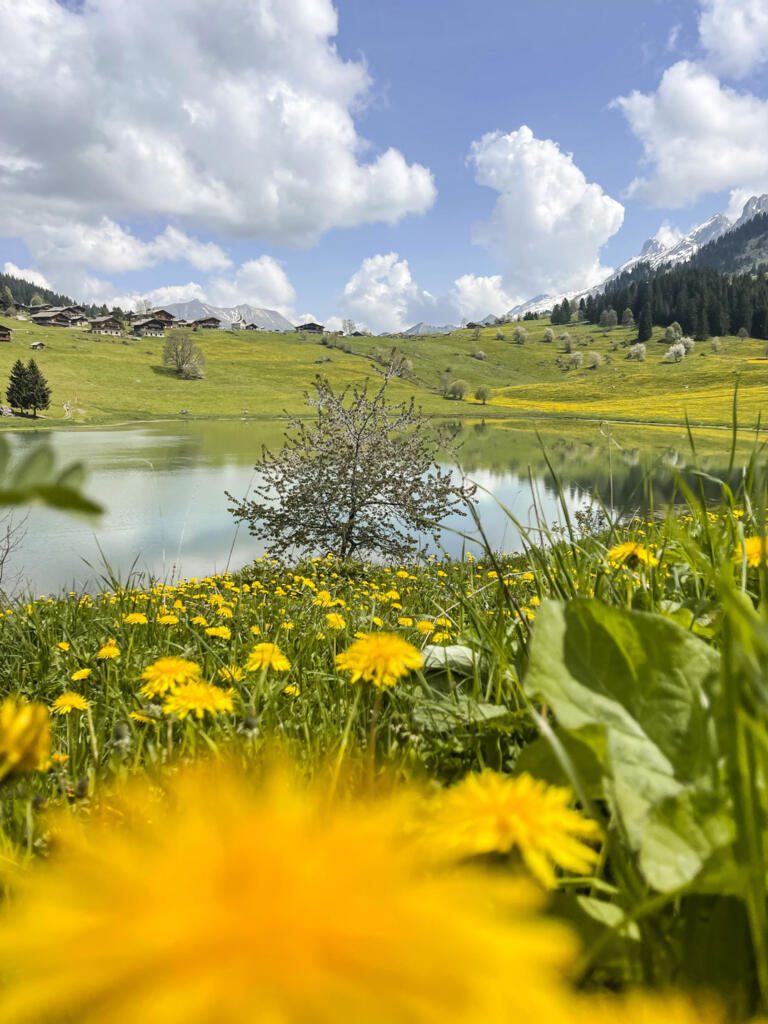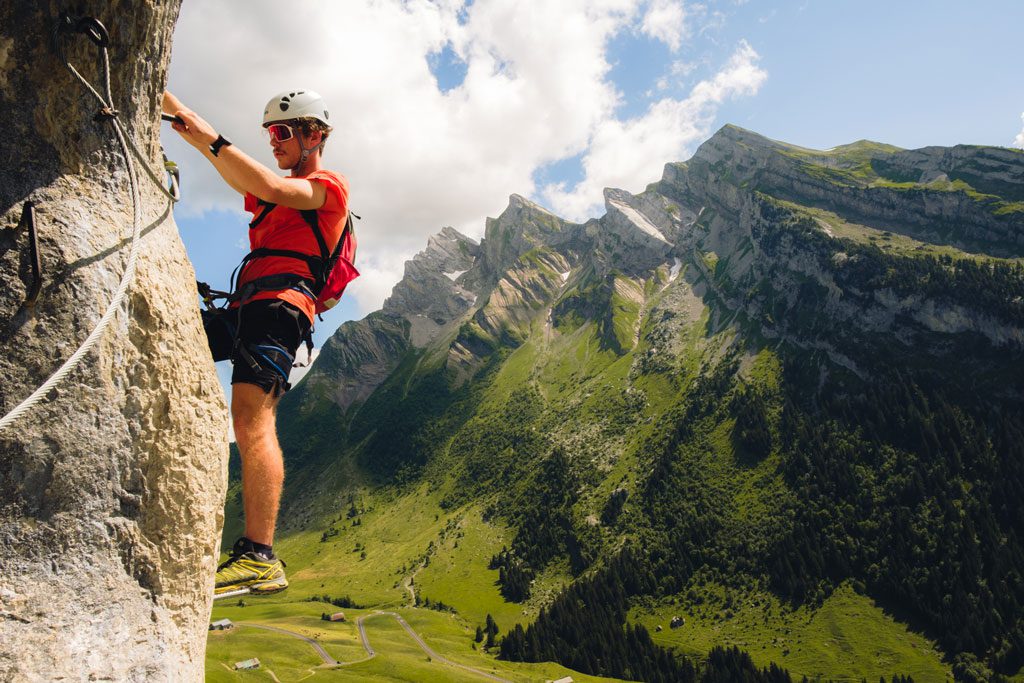 I didn't come here to suffer, OK! Sporty from time to time, but don't push it during the vacations, here are a few ideas for activities to keep in shape.
The Bike Park in La Clusaz, which remains open every weekend in September. The Via Ferrata Yves Pollet-Villard, which we recommend you do with a guide. And let's not forget the many signposted hikes that criss-cross the valley to (re)visit an almost infinite natural playground.
If after all that, your legs feel numb, consider an electric mountain bike for a ride on the local trails.
The sportsman of the year! With you, sport means every week, even on vacation. Good thing we've got something to take your breath away. The Bike Park's most technical trails are waiting to be ridden every weekend until September 24.
Moderate to difficult hiking trails await you to climb the most beautiful peaks in the Aravis, and if you prefer running, trail routes are marked out for 10, 15, 27 and 42 kilometers.
Whether you're a sportsman or not, don't hesitate to visit the Bureau des Guides de La Clusaz to discover a wide range of other activities under supervision! Finally, thrill-seekers (whether mild or intense) can opt for a paragliding or hot-air balloon flight. The ideal way to get a thrill while admiring the view!
PHYSICS-CHEMISTRY
Visit the Distillerie des Aravis to discover the secrets of making Génépi des Aravis. Feel like a chemist for a moment!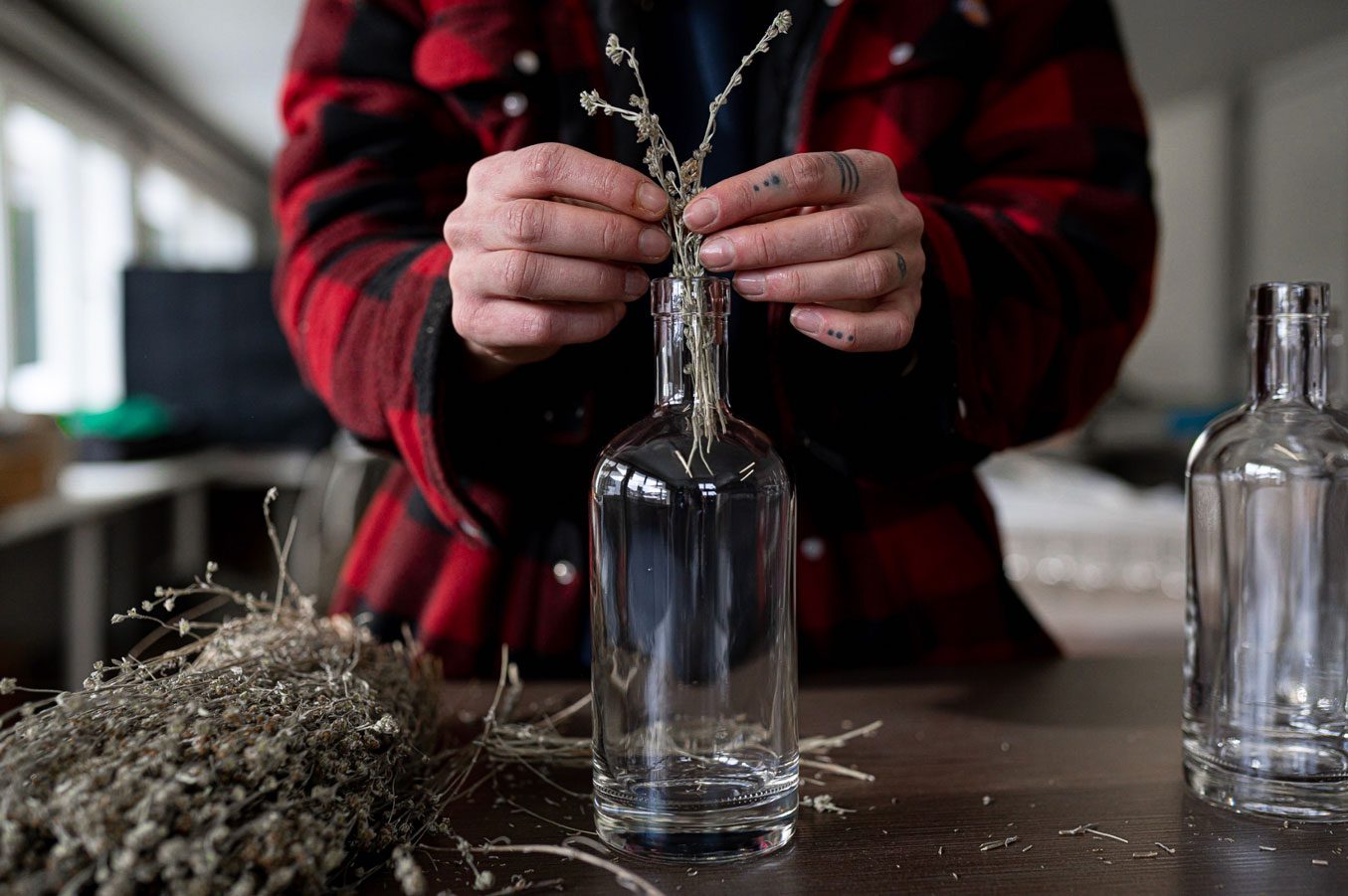 MATHEMATICS
Pain or pleasure? You decide. Here, you learn to count in the middle of nature! Counting sheep to sleep makes perfect sense. To help you, several farms are open for you to fill up on goodies or for a fun visit:
Ferme des Corbassières, for a meal or snack in the mountain pastures.
Ferme de Lorette, for a tour of the farm.
Goat's cheese lovers can visit the Chèvrerie des Confins.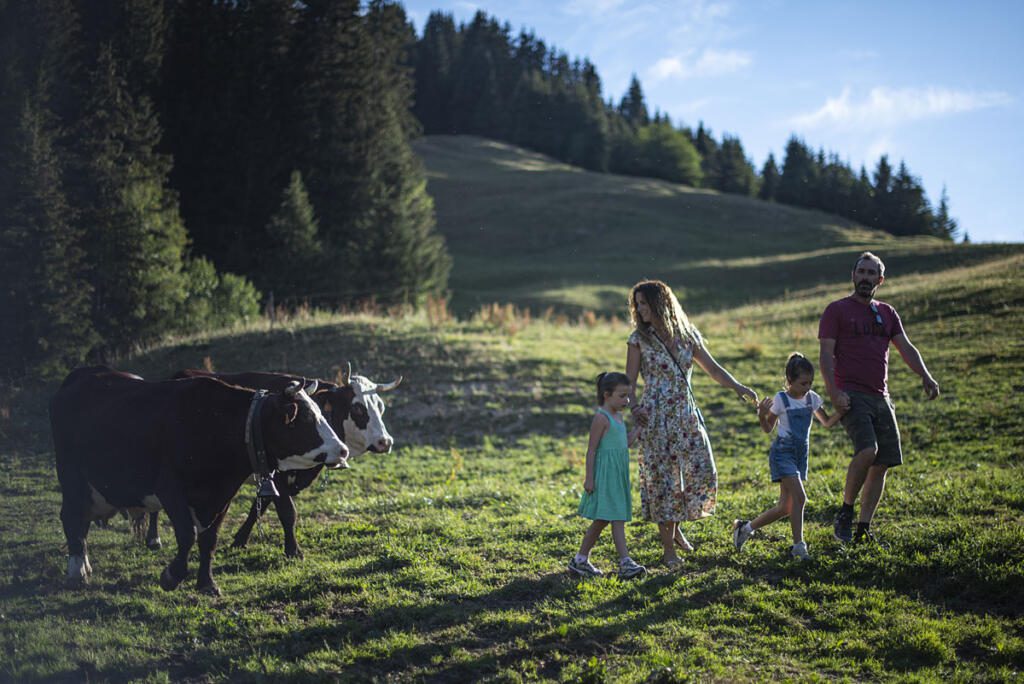 Français
Kan lé montanye san lvin e trouble, y'e sinye d'byô tin*. Didn't you understand everything? No problem. It's time to discover Haute-Savoie culture. French, patois, a bit of both depending on age, there's something for everyone in the village. The best way to learn is to mingle with the local population, so you don't stay a monchu: Monday markets, the Foire de La Croix, morning café terraces… Don't hesitate to meet the old-timers, who will be delighted to tell you more about our beautiful mountain village.
As you'll have gathered, back-to-school here means swapping your schoolbag for a real backpack. Onwards and upwards!
*When the mountains are far away and blurred, it's a sign of good weather.